Coal Mining
"Coal Mining" is a unique collection of sounds that build the ambience of a momentous industry. You'll hear the sounds from two coal mines, one surface and one underground, which are normally closed to the public.
The collection consists of two main parts:
Surface Mining features the clatter of a giant bucket-wheel excavator, a cross-pit spreader, a long belt conveyor, and the distinct atmosphere from a large open-pit mine.
Underground Mining includes the striking sounds of an underground mine shaft, recorded at a depth of 1500m. With the clatter from a miners' elevator ride, a rattling chain conveyor, container movement, and many room tones, you'll get a remarkable sense of underground working. Recorded in one of the last three active coal mines in Germany.
Using Schoeps MK4/MK8 MS / CMIT-5U/CCM8 MS microphones and paired with a Sound Devices 702 recorder, the files are also embedded with detailed Soundminer Metadata.
Sounds includes:
Giant Bucket-wheel excavator, Cross-pit spreader, Long belt conveyor, Mine Shaft ambience, Miners' Elevator, Train Loading Station, Bucket conveyor, distant mine atmospheres.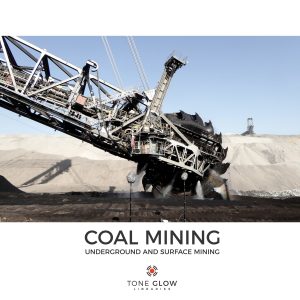 Coal Mining
Specifications
Categories: Environments, Industrial
49 files, 39 sounds / 164 minutes total
24 Bit / 96 kHz / 5,59 GB
Includes full Soundminer Metadata, BWAV